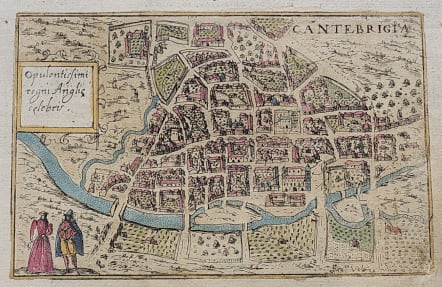 CANTEBRIGIA
£65
Small attractive map of Cambridge based on the Sixteenth century Braun & Hogenberg.
Figures bottom left signed Valero bottom right.
Small repair on back
V good hand colour
V Good condition
Cartographer : Lasor A Varea
The map was published in a monumental work Universus terrarum orbis scriptorum calamo delineatus by Lasor a Varea in pagva in 1713.
subscribe to our newsletter