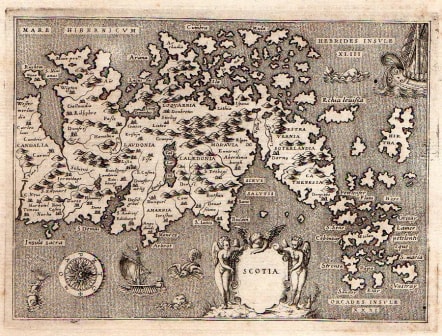 SCOTLAND SCOTIA
Sold
Full title : Descrittione dell'Isola di Scotia
Exceptionally beautifully engraved map of Scotland. With angels holding the cartouche and sea monsters, galleons and a compass rose set in a stippled sea.
Map orietated east to west. Set in a page of text. Good strong impression.
Very good condition.
From : 'L'Isole Piu Famose del Mondo'. MOIR: The Early Maps of Scotland, pp. 164.
Cartographer : PORCACCHI Tomaso
Tomaso Porcacchi of Castiglione Aretino [1530-1585]. Italian. Published "L'Isole piu famose del Mondo" Venice, from 1572
subscribe to our newsletter