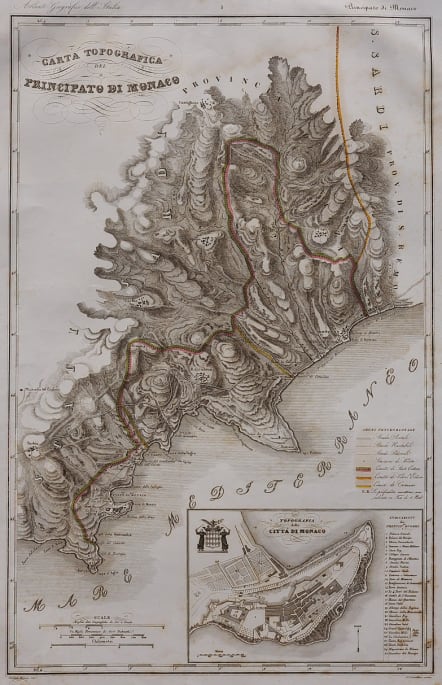 MONACO MONTE CARLO CARTA TOPOGRAPHICA DEL PRINCIPATO DI MONACO
£275
This is the rare ist edition of this map which is printed on hand made paper (unlike the second which is on machinemade paper) and predates the Railway line.
Original outline colour; some very minor spotting to the margins otherwise fine condition.
A detailed map of the Pricipality of Monaco, with inset plan of the city and harbour, with numbered key listing the important locations.
Cartographer : CASTELLINI, G. C.
subscribe to our newsletter