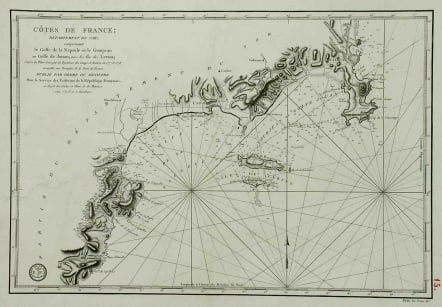 ANTIBES CANNES COAST COTES DE FRANCE DEPARTMENT DU VAR
Sold
Full title:DÉPÔT GÉNÉRAL DE LA MARINE. Côtes de France : Département du Var, comprenant le Golfe de la Napoule et le Gourjean. . . Paris, 1792.
Rare,detailed and precise map of the coast from Antibes,Cannes to La Napoule.Very good impression.Rhum lines,depths anchoraghes etc. Map from monumental work published during the French Revolution.
Very good condition.
Cartographer : Depot De La Marine
subscribe to our newsletter