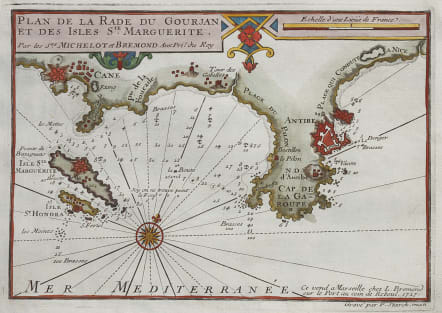 PLAN DE LA RADE DU GOURJAN ET DES ISLES STE MARGUERITE
Sold
Superb chart of the Antibes to Cannes coast including the Isles De Marguerite & Les Isles Lerins.
The Cap D'Antibes has good detail and Antibes the fortifications. Good detail for Cane, Cannes. Tour De La Ctoisette.
Depths Anchorages and rocks marked.
Compass rose.
Excellent hand colour
Very good condition
Publication: The rare "Recueil de Plusieurs Plan de Ports et Rades de la Mer Mediterranée."
REF: Palau, 168325. Tooley, 438,80.
subscribe to our newsletter