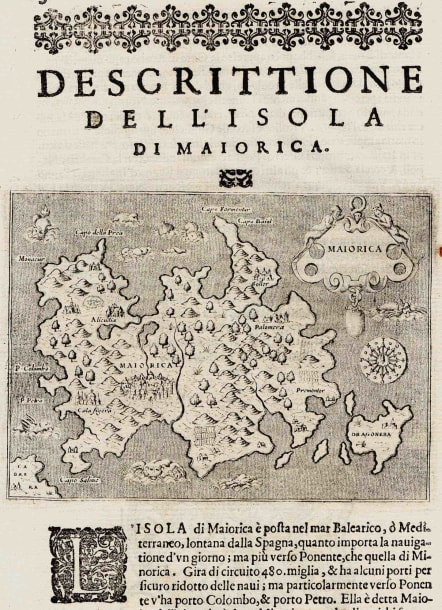 MAIORICA
Sold
This graphic little map is one of the earliest separate maps of Majorca, first issued in 1572. The island is depicted with its major cities and is surrounded with a variety of fantastic sea monsters and adorned with a decorative title cartouche. A compass rose orients the map with southeast at top. Engraved by Girolamo Porro and printed on a full sheet of Italian text.
Uncoloured as issued
Excellent condition.
Ref: King (2nd Ed.), p. 57-59.
Cartographer : PORCACCHI Tomaso
Tomaso Porcacchi of Castiglione Aretino [1530-1585]. Italian. Published "L'Isole piu famose del Mondo" Venice, from 1572
subscribe to our newsletter