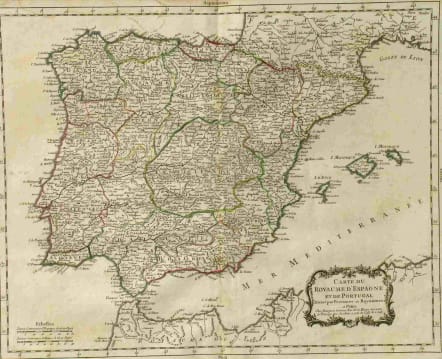 CARTE DU ROYAUME D'ESPAGNE ET DE PORTUGAL
£125
Rare map by P.Bourgoin from the Atlas Contenant Les Quatres Parties Du Monde.Cartouche.Original outline colour.Very good condition.
Cartographer : BOURGOIN Pierre
Bourgoin, Pierre (infl. 1740-1780) engraver, publisher
Pierre Bourgoin was a French engraver and publisher situated in the Rue de la Harpe, Paris in the mid-1700's. Apart from his own publications he also worked for the great cartographer, Jean Baptiste Bourguignon d'Anville.
subscribe to our newsletter