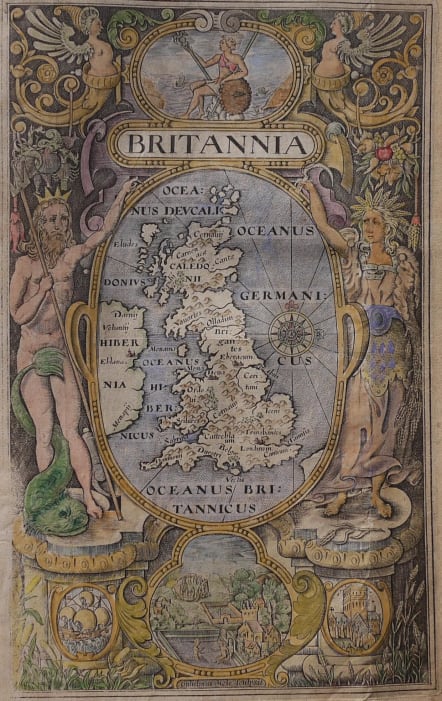 BRITTANIA TITLE PAGE SAXTON HOLE
Sold
This very attractive engraving by William Hole has a design that is based on the work of William Rogers for the smaller sized 1600 printing of Camden's Britannia. Neptune and Ceres flank the central roundel with a map of the British Isles (although showing only the eastern part of Ireland). A seated Britannia at the top of the page is one of the earliest printed depictions of the British allegory. Also shown are small images of a ship, Winchester Cathedral, Stonehenge and a swimming pool, apparently Roman Bath.
Marginal reinforcement. on right not affecting map.
Good hand colour
Very good condition.
ref : Shirley, Courtiers And Cannibals, 28
Cartographer : Hole William
subscribe to our newsletter