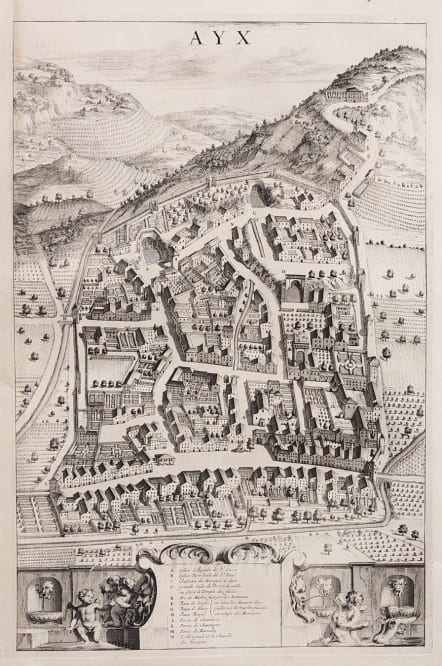 AYX
£200
Certainly the finest view plan of Aix Les Bains engraved originally by Blaeu but here a reissue by Mortier.
Beautifully engraved with hills in background, legend surrounded Putti in foreground.
Uncoloured as issued
Mint condition for this very rare view
Publication Theatrum statuum regiae celsitudinis Sabaudiae ducis, Pedemontii principis, Cypri regis. Pars prima, exhibens Pedemontium, et in eo Augusta Taurinorum, & loca viciniora"
Cartographer : Pierre Mortier
Date : 1680/ 1705 Amsterdam
subscribe to our newsletter