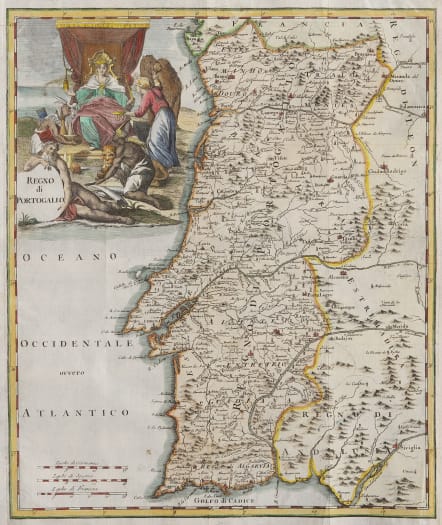 REGNO DI PORTOGALLO
£220
Rare map of Portugal by Tirion / Albrizzi .
Every large and decorative cartouche.
Very detailed mazp Rivers forests etc. Excellent hand colour
Very good condition
Cartographer : Isaac TIRION
Isaac Tirion (c.1705-c.1769) was born in Utrecht. He became a prominent bookseller and publisher with premises on the 'Kalverstraat' in Amsterdam and was also to become a member of the board of the booksellers' guild. He was responsible for a large number of atlases and books with maps.
subscribe to our newsletter