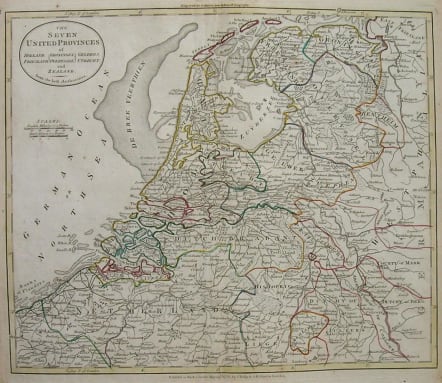 HOLLAND THE SEVEN UNITED PROVINCES
£125
Full Title: The Seven United Provinces of Holland Groningen,Gelders Friesland Overyssel Utrecht and Zealand from the best authorities.
Attractiver map of Holland.From A New Geographical, Historical, and Commercial Grammar and Present State of the Several Kingdoms of the World, illustrated with a correct set of maps by William Guthrie Esq. Published by GG and J Robinson for Charles Dilly, London.This map was probably engraved by Thomas Kitchen.
Original outline colour.Very good condition.
Cartographer : GUTHRIE William
Atlas Universel pour la Geographie de Guthrie reengraved by Blondeau
subscribe to our newsletter