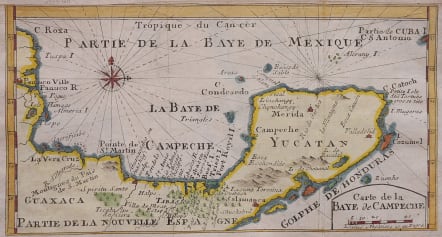 CARTE SE LA BAYE DE CAMPECHE
Sold
Scarce, detailed and attractive map of the Bay of Campeche and the Yucatan peninsula.
By William Dampier (1652-1715) was a British navy captain and hydrographer. He was first person to circumnavigate the world three times and the first Englishman to explore parts of Australia.
Margin extended at top for framing no loss of image.
Excellent hand colour
Very good condition
subscribe to our newsletter