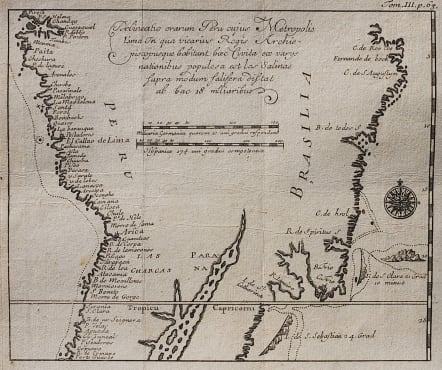 BRASILIA PEROU
Sold
Rare small map of the central part of South America including Brazil and Perou.
Compass rose etc
From the French edition (translation by Renneville) of Commelin's 'Recueil des Voyages qui ont servi a l'etablissement et aux progres de la compagnie des Indes Orientales, Formees dans les Provinces Unies des Pais-bas.', Amsterdam: Estienne Roger, 1702.
Very good condition
Artists and Engravers: Author: Constantin de Renneville (ca. 1650-1723).
subscribe to our newsletter